Success in Reading Requires EFFORT!

The following activities go with the County Vocabulary Kits - Building Vocabulary from Word Roots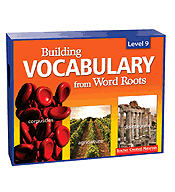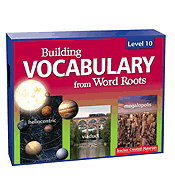 By: Teacher Created Materials
NOTE: To PLAY All Online Games Made By ME, you must use the FIREFOX Browser. Please make sure this browser has up-to-date ADOBE FLASH Installed. CHROME has discontinued supporting SWF (Adobe Flash) files.
Level 9 and Level 10

Use these AFTER the pre-test.
Vocabulary Kit - Practice #1 - Web Activity Maker
Vocabulary Kit - Practice #2 - Fling the Teacher
Vocabulary Kit - Practice #3 - Walk The Plank
Vocabulary Kit - Practice #4 - Multiple Choice Generator
Vocabulary Kit - Practice #5 - Grade or No Grade

Build Your Background Knowledge of Greek and Latin Roots

Greek and Latin Roots - Wonderful Website
Ms. Merashoff's Latin and Greek Roots Website
Prefixes, Suffixes, & Roots" Rap
Prefixes & Suffixes - Video
Prefixes and Suffixes PREZI
Greek and Latin Roots Word PREZI
Greek and Latin Roots PREZI

UNIT 1


UNIT 2

Dic/dict: to say or declare (Latin root) Video

UNIT 3