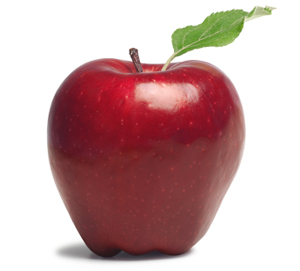 Compiled By:
Ms. Merashoff

READ, READ, READ!!!

(General Links) (Science) (Social Studies) (Math) (Language Arts)
Home/Intensive Reading/Content Area Teachers/


Content Area Reading...Why? How?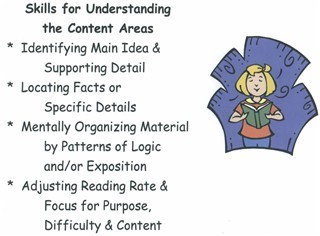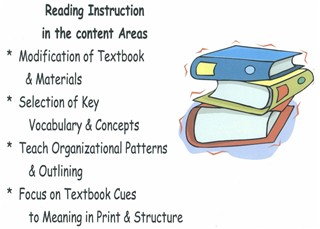 Definition: Content-area literacy refers to the ability to learn through reading. Learning in all content areas is supported by strong reading comprehension strategies and study skills. Students need to know how to apply a variety of reading comprehension strategies to different types of texts, analyze the structures and features of expository (informational) texts, and select and vary their reading strategies for different texts and purposes. Teachers need to model and provide explicit instruction in these skills and strategies and provide students with frequent opportunities for guided and independent practice using them. (Source: Supplement to the Program Certification Handbook Elementary Reading Instruction; Adopted Content Specifications for the Reading Instruction Competence Assessment (RICA), California Commission
on Teacher Credentialing, Sacramento, California, January, 1998)
(General Links) (Science) (Social Studies) (Math) (Language Arts)

READING STRATEGIES THAT ASSIST CONTENT AREA READING
Reading in the Content Area PowerPoint
How to Boost Your Students' Understanding of Your Content Area: Be a Reading Teacher!
Content Area Reading for English Language Learners
Comprehending Non-Fiction: The Power of the Highlighter
Pre-reading strategies to increase comprehension of nonfiction texts
READING STRATEGIES THAT ASSIST CONTENT AREA READING
Secondary Teachers' Reading Strategies
Recommended Resources for Reading Comprehension
Study Skills and Reading Strategies for the Content Area
20 Best-Practices Reading Strategies
Awesome Stories A premier site for primary sources in any content area. Awesome Stories
is a guide to fascinating links scanned on-line by the world's great institutions:
The Library of Congress, National Archives, the British Museum, the BNF in Paris, a
nd hundreds of universities, libraries, historical societies and museums world-wide.
Stories behind famous events, legends, people, heroes and movies will help you to
examine primary source material yourself. After weighing the available evidence,
you and your STUDENTS can reach your own conclusions
Multiple Intelligences The updated version of Gardener's theory.
(General Links) (Science) (Social Studies) (Math) (Language Arts)

Science Help, Ideas and Strategies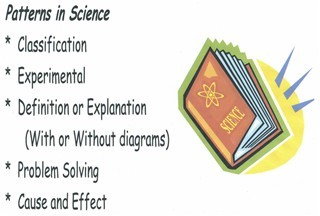 Reading the Periodic Table: Learn to read and identify the properties of the periodic table
The Blackout Syndrome-Online Science Mysteries for Students.
It is Access Excellence's belief that a well-written mystery, with its intriguing characters,
puzzles of logic and leaps of intuition, is a natural way to teach science. We hope that this
fictional online story will help biology students around the world to get inspired by the
real mysteries awaiting them beyond the classroom.
Access Excellence of the National Health Museum A national science education program
that provides high school biology and life sciences teachers access to their colleagues,
scientists, and critical sources of new scientific information via the World Wide Web.
IMSEnet Homepage: Instructional Materials for Science Education contains many
lesson plans, ideas, and resources.

(General Links) (Science) (Social Studies) (Math) (Language Arts)

Social Studies Help, Ideas and Strategies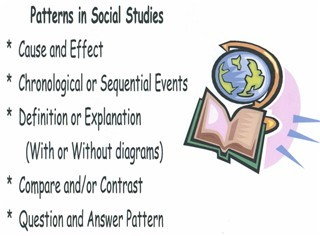 Questioning the Author: Making Sense of Social Studies
Lesson Plans and Teaching Strategies: This is a wonderful web site with hundreds of lesson plans for all grades. I highly recommend checking this site out because it is easy to use and contains a lot of good information.

Social Studies: This is another excellent web site with many links on lesson plans, multimedia, strategies, ancient worlds, geography, museums, resources, and organizations.

Making Sense in Social Studies
(General Links) (Science) (Social Studies) (Math) (Language Arts)

Math Help, Ideas and Strategies
Smile Program Mathematics Index: This is a collection of 200 concept lessons in the areas of
Geometry and Measurement, Patterns and Logic, Probability and Statistics, Recreational
and Creative Math, Practical and Applied Math, Arithmetic, Graphs and Visuals, Algebra
and Trigonometry, and Miscellaneous.
The Math Forum: This site includes discussion boards, lesson plans, excellent math
resources, and the current issues in math.

Language Arts Help, Ideas and Strategies
Awesome Library: There is a wealth of information on this web site. It contains major categories in reading and writing, poetry, bilingual and ESL, creative writing, drama, public speaking, literature, and lesson plans. These categories link to another set of comprehensive categories. This site is well organized. If you are looking for a place to start, this is it.

Find out your READING level.
Creative Thinking - Reading & Writing Skills

(General Links) (Science) (Social Studies) (Math) (Language Arts)

Related Arts Help, Ideas and Strategies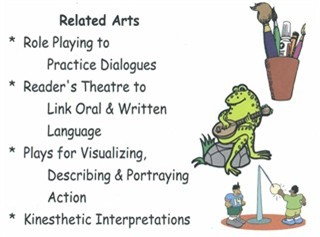 Physical Education Lessons 1: 41 lesson plan ideas for physical education. These lesson plans
include game rules, health lessons, and lessons that relate to other content areas. It also
contains a link to Lesson Plans 2.
Reading in PE/Health is more that reading about sport/fitness. Everyone needs to be
knowledgeable about health issues which impact them and their family—prevention, treatment,
knowledgeable consumers of health products. Social image of PE is the biggest barrier—students
must be active and therefore PE isn't a place for reading. Need to change this mindset.
Time is also a major factor along with the spaces not being conducive to reading. Teachers
need to model the importance of reading. Provided some excellent strategies: Vocabulary on
the Wall; Following Directions (Cause/Effect); Sequencing; Compare/Contrast; Mystery Athlete
(can be modified with games). Disagreed with reading while on the exercise bike/treadmill.
Students should be actively engaged in the activity—charting their heart rates, focusing on
specific muscle groups, breathing techniques, lung capacity, sharing with partners and getting
to know their bodies and the different ranges of exercise for fitness.

(General Links) (Science) (Social Studies) (Math) (Language Arts)

FCAT Explorer – Practice your FCAT Reading and Math skills here!
Practice with Reading Comprehension in the FCAT format
Graphic Organizers for All Teachers
More Graphic Organizers
Still More Graphic Organizers
And Still More Graphic Organizers
Here are Still More Graphic Organizers
This Site Will Make Graphic Organizers Especially For You.
To Make Assessment Easier...Use A RUBRIC!
Have This Website Make A Rubric Just For You.

(General Links) (Science) (Social Studies) (Math) (Language Arts)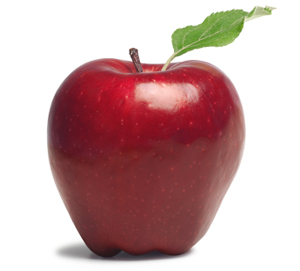 Home/Intensive Reading/Content Area Teachers/Links/
Reading Skills and Strategies by CLUSTER
For Teachers!
(Lesson Plans For Teachers By Skill)


HAVE A GREAT DAY!


On-Line Classes
Click Above For The READING Practice GYM For STUDENTS!

Home/Intensive Reading/Content Area Teachers/Links/
UPDATED: 12/06/14 06:29 PM
Find A Broken Link...Have Questions...Email Webmaster...Ms. Merashoff